"Get to Know Your Board Members"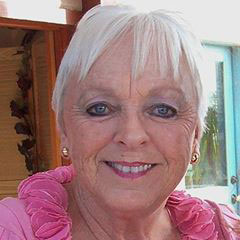 Elaine Lyttleton
President, Ramona H.E.A.R.T. Mural Project
President – Businesswoman. Owner and Winemaker of Hatfield Creek Winery, Ramona, California. Creator of the H.E.A.R.T. Acronym, founder of the Ramona H.E.A.R.T. Mural Project and the Ramona Art & Wine Festival. Retired tax professional (Enrolled Agent), businesswoman. Former Chairman of the Board of the Carlsbad (California) Chamber of Commerce, Former Chairman of the California Tax Education Council, Former Campaign Manager of the YES on Legoland California Initiative Campaign. A passionate advocate for Economic Development.
Q: What led you to start the Ramona H.E.A.R.T. Mural Project?
When I moved here in 2006 I was distressed at the number of closed storefronts on Main Street. It reminded me of a town in Canada near where I'd lived, where vacant storefronts indicated a struggling economy. I felt that to improve the economy of the town, people needed a reason to stop in Ramona and visit our restaurants and stores.
I had an idea that I'd seen in other communities: what about some kind of visual arts, such as a mural project, to attract visitors. But I was new in town and didn't know many people.
As luck would have it, I was at a Design Review Meeting, when, at the end of the meeting, someone asked Realtor Chris Anderson, "How's your mural coming?"
My ears perked up, and I approached Chris to make an appointment to talk to her and Realtor Stephanie Norvell. We agreed it was a good idea to pursue a mural project. The first thing we did was form a Board that included myself, Chris, Stephanie, Judy Nachazel, Bob Krysak, Rob Lewallen, and Donna Zick. Subsequently, as a Board, we decided to form a non-profit, which we did by December 2010.
Q: What did you hope to accomplish?
My key goal has always been economic development – to use art as a tool to attract attention to Ramona and get people to stop here instead of just driving through to destinations to the east.
All of our murals—on the wall or on a utility box—have at least one heart icon embedded and usually more. We tell travelers, "Look for the heart icons—stop, find the hearts, and then visit the antique store, or go to one of our many restaurants nearby."
Seven years later, we believe that Ramona is becoming a destination, not only for murals, but wineries, antiques, fresh produce at food stands, hiking, etc.
Q: On what did you base the Project? Was there a sample of success?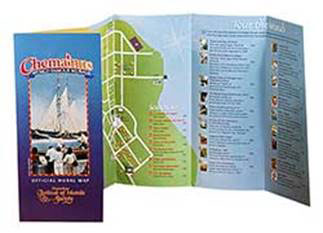 Oh, yes. I'll admit that I never have an original idea, I pirate from others. We based the project on the success of one in Chemainus, British Columbia—originally a lumber mill town. When the lumber market declined, a group of citizens formed a mural committee, created 40 murals, and turned the town into a tourist attraction. Today it is a worldwide tourist destination, which features a Best Western hotel and conference center, a performing arts theater, numerous gift shops, galleries and restaurants. Wines made on Vancouver Island are served in Chemainus restaurants.
I talked to the staff of the Chemainus Visitors' Center to learn how they got started. One member came down to stay at Riviera Oaks Resort and briefed the Board. We learned that one benefit they had over us was that they were a town. We have additional problems to overcome because Ramona is not incorporated.

Q: One of the major benefit events for the Mural Project is the Art and Wine Festival. How did that occur? Does it also contribute to your vision?
Fundraising was a key issue. How do we pay for these murals?
We board members paid for the first mural ourselves. The Equine Community paid for the second. And individual members of the Chamber of Commerce donated for the third.
Our first fundraising event was a wine & cheese tasting at Milagro Farm Winery. It was well received. We managed to raise $1,000. As a winemaker, I was serving on the board of the Ramona Valley Vineyard Association (RVVA) when in January 2013 John York, the president, suggested we should have a wine festival to help promote our wines. I said how about we add Art to his Wine Festival and use it as a fundraiser for our murals. That way the Festival promotes both art and wine, and also helps us improve the attractiveness of Ramona through art.
We decided to hold our first one that year after harvest and formed a committee to make it happen. We chose the Mt. Woodson Amy Strong Castle as its venue to distinguish it from other community events and attract people who might be eager to see the inside of the historic home. We juried the art to be sold so that we were assured of high quality fine art. We got a large number of volunteers. And in that first year we netted $13,000. We outgrew the Castle after our second year and now hold our Art and Wine Festival at Begent Ranch – the Begent family's art compound, which they donate. We'll be presenting our sixth annual Ramona Art and Wine Festival on November 3, 2018.
By the way, "my" idea for the hand-painted barrels that we auction at the Art and Wine Festival came from the auction they do in Cottonwood, Arizona. Our barrels have been a huge hit thanks to some talented artists.
Q: So far, the Ramona Mural Project has produced 18 murals and started a project to paint utility boxes. What do you envision for the future?
My vision for the future is to create at least 40 murals. We've also started our "mini-mural" program for utility boxes. I hope eventually that we can build Ramona into a destination where we have a conference center with lodging to attract corporate meetings. Ramona is centrally located in San Diego County and would be an ideal site for a Hampton Inn or equivalent to set up a meeting center. We need to increase the number of restaurants and other lodging, too, but our scenic terrain, the growth of wineries, and our visual arts are poised for the next step to attract travelers to stop and spend time in Ramona.